Get the real story about Real Estate.
Hire Jack Cotton as a keynote speaker.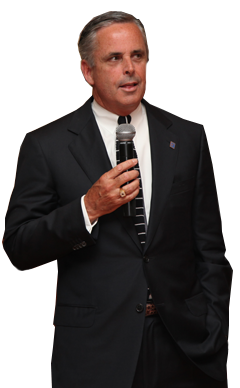 Jack started the Cotton Real Estate company in 1974 while finishing his final year of college. With thirty-five years of experience in high end Real Estate on Cape Cod, he is the previous host of "The JACK COTTON Real Estate Show" on WXTK 95.1 FM, and the inspiration for the Cotton Center for Real Estate Studies at Cape Cod Community College.
Jack knows about strategies for running a successful real estate business, anticipating and handling market fluctuations, growing a successful Real Estate business, creating a supreme customer experience, building and maintaining a productive sales force, and cutting edge marketing techniques.
As owner and founder of Cotton Real Estate, Jack created the most productive sales team in the region.  He will share his keys to success with you and can give your Realtor © sales team the tools, techniques and motivation to be successful in any market. No matter what stage of growth your company is in or what your goals are, Jack can help you take your Real Estate company to the next level.
At national Real Estate Conventions and conference rooms alike, Jack Cotton is a keynote speaker who engages his audience with a pertinent and refreshing perspective on all things Real Estate by someone who "walks the talk." Audiences find his content relevant and his tips and techniques valuable and easy to implement. Jack shares insight into every aspect of the Real Estate industry in a way that is entertaining, informative, and memorable.
Topics:
A Dog's Guide To Success In A Challenging Market — 45 Minute Keynote
Confessions Of A Luxury Real Estate Specialist — 90 to 180 Minute Seminar
 "Engaging", "An invaluable asset to our company", "Entertaining", "A true Real Estate Leader", "Motivating"