Last week, Victoria Kennedy and I highlighted the importance of being the authority.
This week, we will be discussing your Luxury Real Estate social media strategy for these times.
Post Frequency
It's imperative to still post 2-3 times per week on your various social media platforms. The posts can either be videos, images, or written content related to Luxury Real Estate. For example, post motivational tips on Mondays, listing strategies on Wednesdays, and general commentary on the current Luxury Real Estate landscape on Fridays.
Personal Content
While it's important to post content related to Luxury Real Estate, don't neglect posting content about your personal, daily lives. This will help you appear more authentic and not too business-centric. You need to be judicious here. However, posts showing you nearly passed out at a party are probably not going to be helpful in building your brand. Take a look at the photos on your social media pages!
Expertise
Individuals in the high-end want to work with experts in every facet of their lives. And you need to be seen as an expert in Luxury Real Estate if you want those affluent individuals to interact with you. You want to become their trusted real estate advisor. A strategic and constant social media presence will help you achieve that.
Let people know you're out there. Be top of mind. Showcase your expertise.
Click To Tweet
Until next time, make it a great week.
« Previous Story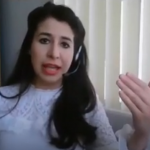 May 14, 2020
Next Story »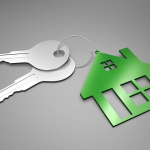 May 28, 2020