---
Pricing the Luxury Home 90 Minute Seminar

End the guessing and hoping when it comes to pricing luxury homes. Price it right with a process that luxury home sellers relate to and accept.
One of a kind luxury homes present a pricing challenge: No Comps, costly amenities with limited appeal and demanding sellers with unrealistic expectations. Price it too high it may never sell; too low you may not get the listing. The goal of this session is to give the luxury agent the tools to arrive at the offering price most likely to generate a buyer with the supporting evidence to get the high net worth seller "on board".
You will learn:
Why Luxury Estate pricing is a performance art.
Six steps to become a pricing expert in your luxury market.
To create and use a location adjustment matrix.
To compare the incomparable.
How the 7 most important elements of comparison can provide solid evidence to sellers of luxury estates as to the correct offering price.
To create a 7 step process for setting the price of the luxury home while gaining seller acceptance.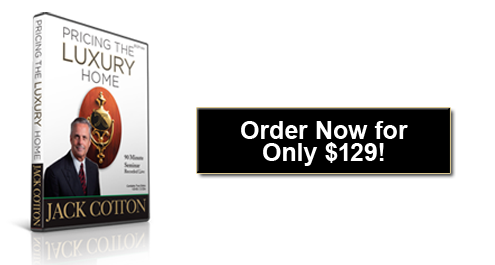 ---