What if I told you that you could break down networking into four levels?
Last week, I shared the importance of networking and how knowing how to do so effectively is vital to you and your real estate business.
To reiterate, 94% of business people say that networking is critical to their business, and that number is precisely why I want to continue to expand on the topic.
As we dive deeper into this, there are four levels of networking you should keep in mind.
Casual Contact: This networking occurs at events and mixers. You are surrounded by a wide range of professionals who might not be involved in the same career.
Knowledge Networking: These are connections that are formed at the company you work for. For example, Realtor events where you network with people in the same career as you.
Strong Networking: These are connections you make at higher-end events like a private club or charity fundraiser.
Online Networking: These are connections that you make via social media, like the people you connect with on LinkedIn.
getting started in networking can be overwhelming but it can become more manageable when you break it down into these four levels.
If you want to learn more about each of them, watch my video below.
Until next time, make it a great week. 
« Previous Story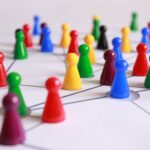 January 16, 2023
Next Story »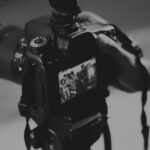 January 30, 2023