Last week, we highlighted how paramount video marketing is when showcasing your Luxury Real Estate Brand.
This week, we will be underscoring how salient social media is when it comes to branding.
Social Media as the New Backseat
When my kids were little, I would drive them to different places. They would sit in the backseat of my car with their friends and they would forget that I was there. I would hear everything that was going on in their lives when they talked in the back seat. However, now that they're older, they don't say a word in the car. Instead, they're constantly texting their friends and are enamored with their electronic devices.
As a result, if you want to check on your kids and see what they're up to, you have to go to their social media profiles. That is why wealthy and high net worth individuals spend copious amounts of time on social media: they're always checking on their kids, grandkids, and the whole family.
You can use social media in the same way with your clients and prospective clients – get to know them by listening in and engaging with them on social.
Social Media Business Etiquette
Just because you connect with someone on social media does not mean you should start selling them your products or services right away. A lot of the same face to face rules apply to social media.
Be very careful with what and how you frame your social media postings and outreach strategy. It's very important to keep it in context and keep it under control.
Click To Tweet
Additionally, if you want to be successful in real estate, you don't need to engage with everything you see in social media. Keep it focused on real estate content.
Your Social Media Brand
Everything you do on social media should reflect the quality of the service and the product you are selling. It's part of your brand. Bring value, add value, and spend your time judiciously because social media can be habit-forming. It can be addictive. Write for your audience, not yourself. Don't write about you and your services. Write about the problems you have solved. Don't talk about what a great salesperson you are. Talk about a horrific problem you just solved for somebody. It conveys a lot more value and is more personable.
Your Personal Promotion Package
Over the last few weeks, we've discussed how to market your Luxury Real Estate brand through business cards, newsletters, public relations, networking, video, and now social media. They all interplay and relate to each other. It's all part of an effective personal promotion package.
Until next time, make it a great week.
« Previous Story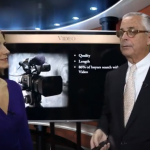 May 16, 2019
Next Story »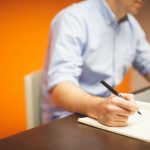 May 30, 2019